The team that is putting all together!
Ana
Our "cassule" (=youngest), Ana, has been called "a little girl with big ideas" by Crisostomo. Always ready to give her best to whatever she does, she never backs down from a new challenge, and that's how she became Angolan national semba/kizomba champion when she was as young as 18 years old. Make sure to see her great moves in our dance videos!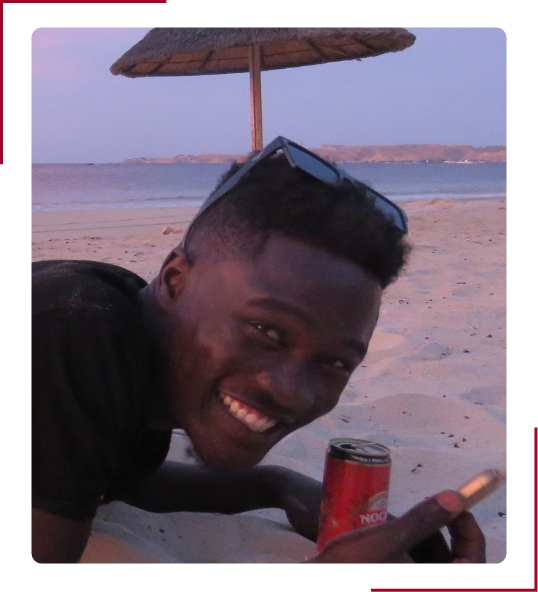 Armindo
Armindo is an Angolan with two passions in his life: dancing and correcting people's grammar. He studies languages (Portuguese and Umbundu) at the Piaget University in Benguela, but he is also a semba and kizomba teacher. He is our focal point in Angola, and he is the one interviewing artists for the project. Make sure to spot him also in some of the dance videos!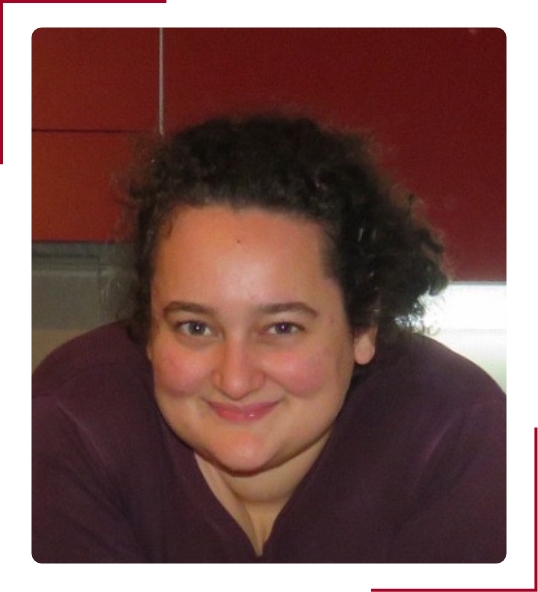 Caterina
Caterina is an Italian girl who has lived in 6 countries around the world. Among all 6, Angola was the hardest to adapt to but also the one she fell most in love with. Step by step, she fell in love with the people, the landscapes, the music and, obviously, the dance. She decided that the rest of the world also deserved to see this country the way she saw it, so she started this project.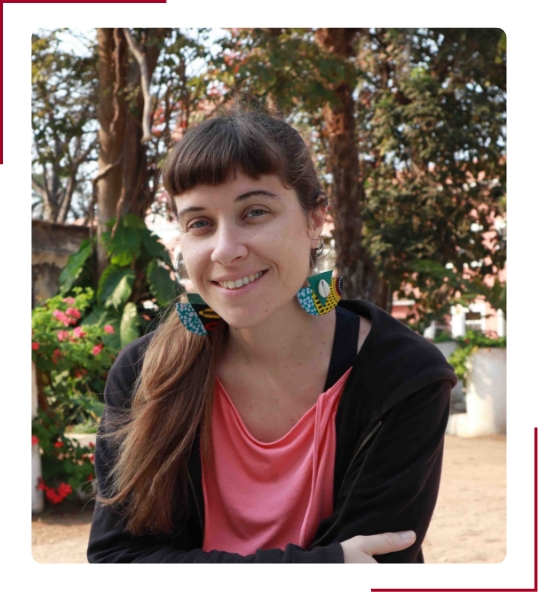 Miriam
Miriam is Italian but, after 10 years living abroad, she's not sure where she belongs. She's been living in Angola for almost 5 years and married and Angolan man (Senga), so she feels at home! She loves dancing and also practices capoeira, even if it's not so good for her knees. An agronomist and ecologist, she lives in Benguela and will accompany you in the discovery of this beautiful land.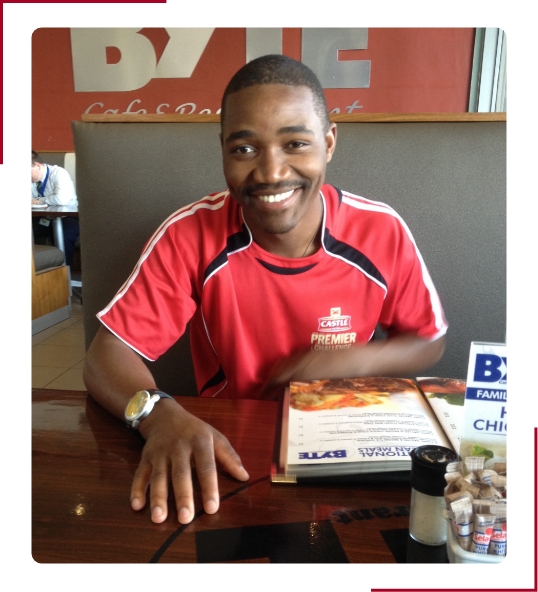 Thokozani
Thokozani comes from the Kingdom of Eswatini, a small but beautiful country between South Africa and Mozambique. He loves travelling, and spent six months of his life in Angola, learning Portuguese and making friends. A dancer by night, he's an IT technician by day, and he is the one who built this website. He also helps collecting pictures, editing videos and reviewing stories.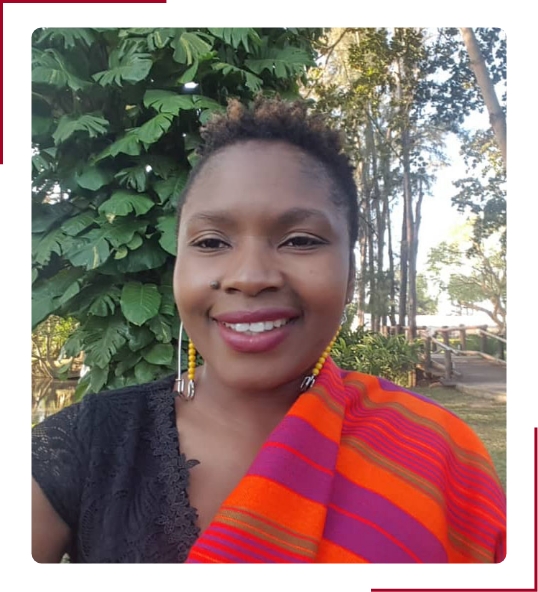 Sandrah
Sandrah (yes, with the "h" at the end…!) is a Swazi dancer who used to participate in (and often win) international ballroom and latin competitions. Having recently discovered a love for social dances (especially kizomba!), she helps shaping up the videos you'll see here on the website. In general, she never seems to run out of energy (especially on weekends!).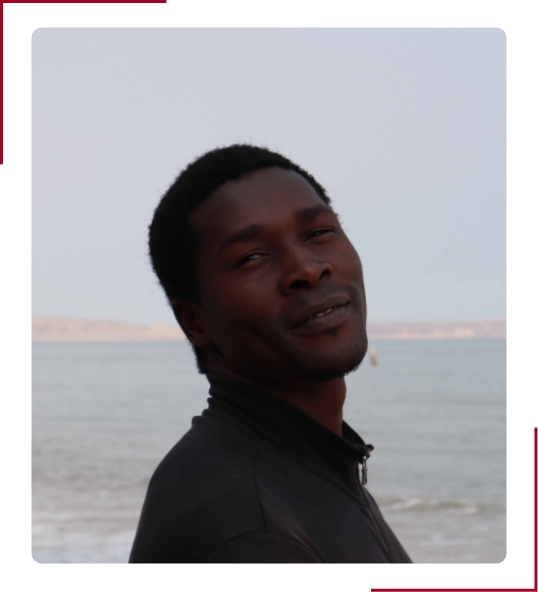 Senga
Senga is an Angolan from Ilha de Luanda, but he recently moved to Benguela following his heart. A capoeira instructor and dancer, he is a force of nature, always full of energy and contagious cheerfulness. He studies human motility at Piaget University and is very serious about carrying an athletic lifestyle. He already brought a bit of Angola to Italy, marrying Miriam!