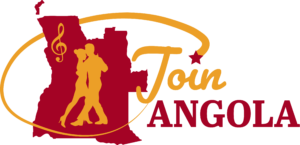 The Association
The cultural Association "Join Angola" was born in Benguela in June 2018 and aims to promote Angolan culture around the world, showing the best that this country has to offer. The Association is made of young Angolans and foreigners, and collaborates with different local and international actors, including dance schools, artists and cultural groups.
| | |
| --- | --- |
| Mission: to be a facilitating actor for the diffusion of Angolan culture around the world. | Vision: to promote a cultural exchange between Angola and other parts of the world, where Angola can be appreciated for all that it has best to offer. |
The website
We want to use this website as a way to give you a glimpse of what Angola is, in our eyes. We have selected a series of topics and materials that we think will be useful to show you the beauty of this country: the personal life stories of Angolans, interviews with local artists, videos of moves that are being taught at dance schools in the country, pictures, etc… You will find all this as you browse through our website.
Please note that all content is provided both in Portuguese and in English. To change language, just click on the button at the bottom left corner of any page. On the rare occasion that some material is available only in one language, we will mark this clearly.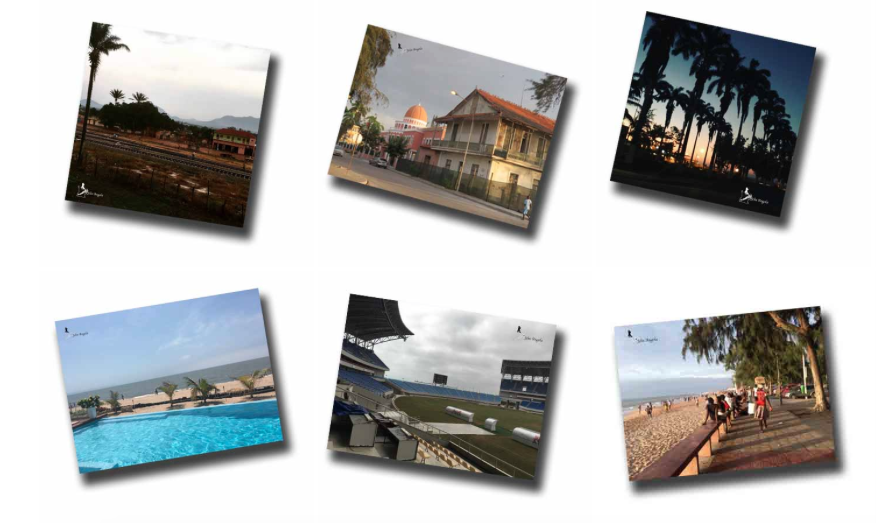 We will post new content at the beginning of every month. In particular, make sure you check our gallery, with its monthly topics, and the newest stories. You will notice that every page also provides links to the material we had posted in previous months.
We hope that this will be the chance for an interactive exchange between Angolans and non-Angolans, that doesn't limit itself to a description of the country's culture, but that – on the other hand – allows for constant growth on both ends.
That's why we highly encourage you to make use of the comments sections and to drop us a message with whatever you want to share with us. Questions, doubts, suggestions, facts, opinions and any other comment will be more than welcome (as long as, of course, it is respectful and related to the topic of Angolan culture).
Artists
One of our goals is to decentralize the arts from the capital Luanda. We want to change the idea that everything that happens in Angola, only happens in Luanda, because we saw that the opportunities for visibility of artists are infinitely less in the provinces, in spite of an equal or even greater talent.
In Angola, unfortunately, it is rare to find an artist with a good level of visibility, whether national or international, without them having worked in Luanda. For this reason, we support local artists, in particular artists from the province of Benguela, as this is the place where we are based.
We want to encourage artists from the provinces to believe in themselves, their potentials, their extraordinary talents. We want to make them understand that they can move up in their careers without necessarily moving to Luanda, which is not accessible for everyone.
For this purpose, we organize events in Benguela and collaborate with event organizers. We try to make these events an opportunity for local artists to have more visibility. You can see the events we work on on the Events page (hyperlink).
We also seek to give opportunity to the least–favored talented people to step on the stage and, thus, show their hidden talents, through the organization of the "Show no teu Bairro" (="Show in your neighborhood").
We also work as agents of those we think are among the best local artists. We make a rigorous selection among the artists that we regularly meet at the events in which we participate, and you can find those that we manage on the Artists page. We hope you like them as much as we do!
Trips
We think that Angola has a huge tourist potential yet to be discovered. For this reason, we collaborate with local institutions and companies to provide amazing experiences to those who want to visit Angola.
Our knowledge of the local culture allows us to organize trips where the tourist get to know the country in depth, while maintaining the level of comfort he/she wants. To learn more about the trips we organize, visit the Trips page.
In addition to tourist trips, we organize trips and exchanges of experience between local and foreign artists so that we give the possibility to both of knowing what each can offer to the other in relation to the culture of each country.
Dancing
In particular, we hope to create partnerships between Angolan dance schools and schools around the world where semba, kizomba and kuduro are taught, so as to allow for a more inclusive and diverse growth of these typically Angolan dances. Join Angola also hopes to be able to arrange in-person exchanges that will lead to first-hand experiences of the country by people who would have not otherwise been able to get to know Angolan culture directly.
In the "Steps" and "Dance videos" pages, you will find videos of people dancing semba, kizomba, tarraxinha or kuduro. We encourage you to also share with us your videos and pictures either via email or via social media (using the #joinangola hashtag). We will share them with Angolan dance schools and we will post the best ones on our site!
Inclusivity
We want this to be a space that is inclusive and safe for everybody, and that's why we have strived to make the site accessible with a screen reader. The website is also built in the simplest way possible to make sure it is visible even with slower connections (as most of us live in places with poor network, we know the importance of this!), without compromising the quality of its graphic content.
We also know how important it is to use gender-neutral words and that's why the subtitles to our dance videos never talk about "man" and "woman", but rather "follower" and "leader". We apologize for using gender-binary words in the voice of the videos, as it is extremely normalized in Angola to think of the "leader" as the "man" and the "follower" as the "woman", but we will strive to improve this.
We will appreciate being called out for anything that you see in our website or social media that you think is exclusive, if you feel like doing so. We, on the other hand, will work to constantly improve ourselves!
"P.S. Don't forget to check out the monthly playlist in the
homepage for a suggestion of our favourite songs from
Angolan artists, or linked to the style of Angolan music!"